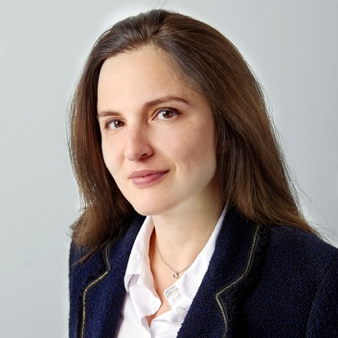 Primary Capital Markets - Russia, CIS, Central Asia

London Stock Exchange
Katya Gorbatiouk works at the London Stock Exchange in Primary Capital Markets, leading the coverage of Russia, CIS and Central Asia. She is also Chair of the Board Effectiveness & Stakeholder Governance working group at the Institute of Directors' recently launched Centre for Corporate Governance. Katya has co-authored an IoD publication on best practices of enacting a stakeholder-centric approach by corporate boards.
Katya serves on its judging panel for the Investor Relations Society 2021 Best Practice Awards in ESG Communications. She is a regular speaker on stakeholder governance, crisis governance, corporate social responsibility, green finance and green tech and other topics related to sustainability and emerging markets. Over 2020-21 she spoke at events by the Institute of Directors, COP-26 Cryosphere Pavilion, London Stock Exchange, Barclays, Natural Resources Forum, Washington DC-based Global Leaders Program, World Economic Forum's Climate Governance Initiative, and Russo-British Chamber of Commerce.
Prior to joining London Stock Exchange, Katya led a Eurasia joint venture for a Green Economy Mark issuer, Plexus Holdings Plc, that is championing environmentally sustainable technologies in the oil and gas industry. She continues to serve as Strategic Adviser to Plexus. Her early career includes 14 years in investment banking at Merrill Lynch, Credit Suisse and Barclays, in New York and London.
Katya has been a long-standing member of advisory boards of organisations with high social impact, such as the Global Leaders Program (Washington DC), London Music Fund, London Symphony Orchestra, and others.