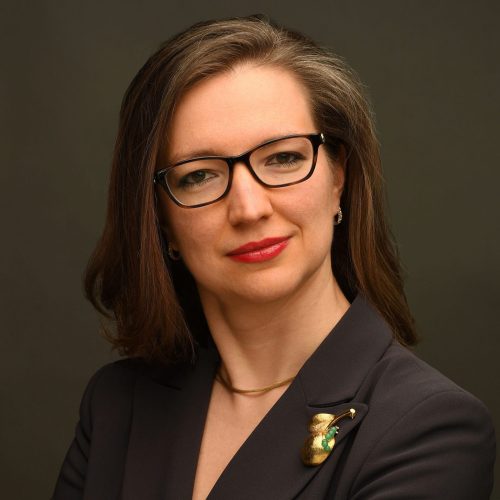 Director, Capital Markets and Strategic Initiatives

En+ Group
Yulia Chekunaeva is Director for Capital Markets and Strategic Initiatives and Member of the Executive Board of En+ Group. She is responsible for capital markets, investor relations, non-financial reporting, international strategic partnerships, stakeholder management, ESG and sustainability activities, including business sustainability and Climate change strategy in the context of the UN SDGs and WEF Mission Possible project for Aluminium. Yulia joined the Company in September 2016 and successfully led the execution team to completing En+ Group's IPO on the London Stock Exchange in November 2017, followed by a complex governance turnaround.
She is serving as an Independent Non-Executive Director at Nordgold PLC since March 2021 and as Director of Clean Growth Leadership Network since July 2021.
Before that Yulia was Executive Director of Goldman Sachs Global Investment Research. Prior to Goldman Sachs, she held multiple positions in Sberbank of Russia, with her latest position being Head of Metals and Mining Corporate lending at Sberbank CIB – Largest Corporate Clients department.
In March 2021 Yulia has graduated from Harvard Business School Advanced Management Program (AMP199) with her course personal case being "Climate change impact on the business model in metals and mining".
She holds an MSc from Warwick Business School (University of Warwick) in Economics and Finance. She completed her undergraduate studies at the International College of Economics and Finance, which allowed her to graduate with two degrees: a BSc in Economics with honours from State University – Higher School of Economics, and a BSc in Banking and Finance from The London School of Economics and Political Sciences.
Yulia is passionate about diversity, inclusion and environmentalism. As part of her voluntary engagements Yulia Chairs University of Warwick Women's Professional Network.
The Future of Mining in Climate-Smart changing world